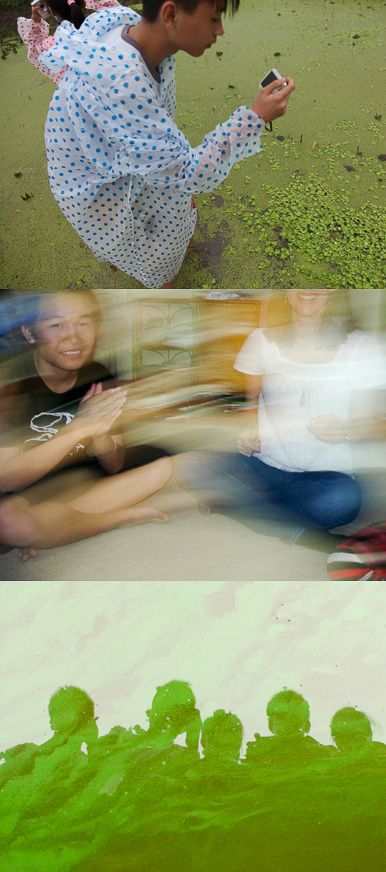 PARTICIPATORY PHOTOGRAPHY
Participatory photography (or photovoice) projects use the camera as a powerful tool for therapeutic work with a range of individuals. My methodologies are informed by the acclaimed training with PhotoVoice as well as my own projects. Below is a brief introduction on the two key components of participatory work.
1. Therapeutic work
2. Creating positive social change
I work therapeutically with the camera and have previously focused on interventions with children with learning disabilities and mental health support needs, deaf individuals and the street homeless population. As cameras continue to become smaller and cheaper, participatory projects become more and more accessible to a wider range of individuals and communities.
The wide scale impact of participatory photography is best demonstrated with the powerful work of PhotoVoice. Here innovative participatory photography methods are widely used within disadvantaged and marginalised communities. The skills acquired enable individuals to represent themselves and create tools for advocacy and communication. Utilising these skills and through developing partnerships in the community people can create a voice through which they can represent themselves and move towards creating positive social change.
Whether working with marginalised or disadvantaged groups or individuals with a desire to build creative communication skills and self esteem, the concept is adaptable, creative and innovative. Working in partnership with schools, local communities, individuals or organisations, it is a fun and cost effective way to reframe the world, build confidence and find a voice.
Below are some of the key areas in which the camera can facilitate personal change:
Learning
Building confidence and capacity
Therapeutic support
Creative fun and play
Enabling voices to be heard
Vocational training
Supporting the development of social and media skills
Building community
Increasing participation
Building dialogue
Creating knowledge
Raising awareness and educating
Advocacy and campaigning
Generating press and media coverage
Methodologies can be adapted to specific needs and requirements.
Whether you are an individual, parent, school or organisation, contact me on cate@pictureconnections.org for more information. Alternatively if you know of anyone who may benefit from the above please get in touch.
I have a full Enhanced DBS check and further experience and training is outlined below.
MA Inclusive Arts Practice - Brighton University
Creative collaborations between learning disabled and other marginalised artists and non marginalised artists. A two way creative exchange supporting the development of competence, knowledge and skills.
Photo Voice Participatory Photography programme
Participatory Photography Training, empowerment, visual literacy, photo dialogue, project cycles, working safely with emotions, planning and designing workshops, facilitating learning in groups, project logistics
Art Psychotherapy (incomplete-one years experience) MA, Goldsmiths University
Principles and practices of psychodynamic psychotherapy practised within the context of mental health care, and informed by contemporary art practice; theoretical studies, clinical work and experiential learning to integrate cognitive understanding and practical experience with a developing awareness of self and other
Place2B Children's Mental Health
Volunteer Introductory Workshops, Volunteer Counsellor Induction & Safeguarding Training
Thames Reach Outreach and mental health support for the street homeless
Mental Health Awareness, Motivational Interviewing, Safeguarding and Protecting
CELTA English language teaching
Teaching, classroom management, effective English as a second language instructional techniques. Working innovatively with children and adults to overcome barriers to communication
Photography Diploma - The Photography Institute
Sociology BA - University of Leeds
Art Foundation Diploma - Kingston University